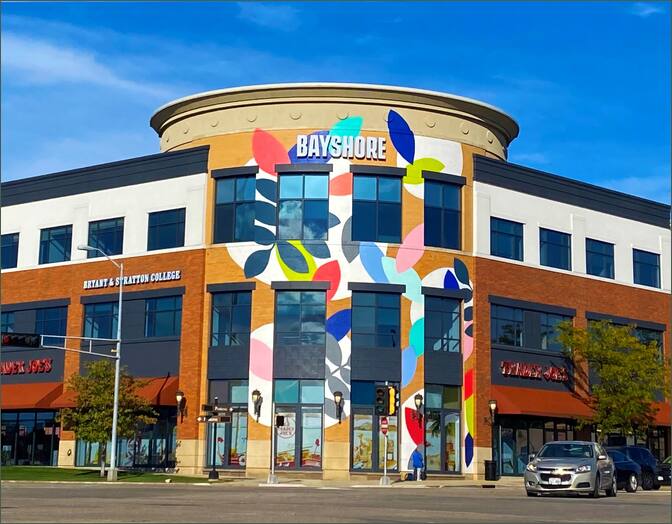 BAYSHORE
5800 N Bayshore Drive

Beginning in 2018, Cypress Equities pursued its strategic vision to transform Bayshore Town Center. Today's BAYSHORE includes unique beautification elements featuring local artists with the Bayshore Art Walk, more local retailers and restaurants, and an upgraded central courtyard, The Yard, and an indoor rotunda for community gathering and year-round entertainment and activities. The renovated BAYSHORE offers new sites for an upscale/select-service hotel and new residential facilities.
BAYSHORE is situated in the most affluent part of Milwaukee and, in fact, the entire state of Wisconsin. For residents of this region, a mix of high-end tenants, complemented with a dynamic group of quality restaurants, creates an ideal shopping alternative to traveling to Chicago.
The center hosts more than 17 million visitors per year; provides more than 16 restaurant offerings; and contains more than 60 retail tenants, including The Cheesecake Factory, Apple, H&M, Culver's, Barnes & Noble, Athleta, Culver's, Crumbl Cookies, Gap, Kohl's, ULTA, Total Wine & More, California Pizza Kitchen and Trader Joe's.
Discover more at BAYSHORE, conveniently located off I-43 and Silver Spring Drive in Glendale, Wisconsin.
Demographics
| | 1 Mile | 3 Miles | 5 Miles |
| --- | --- | --- | --- |
| Population | 11,033 | 91,685 | 281,628 |
| Daytime Population | 14,661 | 96,738 | 268,501 |
| Households | 4,319 | 37,341 | 110,583 |
| Avg HH Income ($) | 135,927 | 81,967 | 67,892 |
Highlights
County: Milwaukee
Type: Mixed-Use Center
Total SF: 997,844
Acres: 52
Year Renovated: 2020
Metro Area: Milwaukee

Managing Director
Michael Wheat
Managing Director p. 214-561-8875

Retail Leasing Contacts
Andrew Prater
Retail Leasing Contacts p. 414.390.1404

Michael Fitzgerald
Retail Leasing Contacts p. 414.390.1427